9 ECO-FRIENDLY GIFTS THAT GIVE BACK
This post is sponsored by TO THE MARKET, an online marketplace that empowers vulnerable communities through artisan enterprise.
The season of giving is in full swing! To celebrate, I've teamed up with TO THE MARKET to share some thoughtful gift ideas that give back because that's what the holidays are really about. I did some serious "window shopping" on their website and handpicked my favorite items, which just so happen to be eco-friendly, too!
Before we begin, I thought I'd take a moment to tell you guys a little bit more about this awesome company. Founded on the belief that economic independence is the best way to empower vulnerable communities , TO THE MARKET is a unique social enterprise that showcases ethically made goods from around the world. By bringing these goods "to the market," they've taken an active role in equipping their production partners with economic independence, while also raising awareness about the challenges they face.
This handwoven, 100% ecologically dyed cotton throw is the perfect gift for someone who enjoys a cozy night in, tucked up on the couch with a good book and a cup of cocoa – or glass of wine – in hand.

HOW YOU GIVE BACK | Your purchase supports All Living Threads Co., which partners with cooperatives and families, enabling them to continue their art and tradition while earning a sustainable income to care for their families.
Made from dried banana leaves, this adorable handcrafted ornament is a great stocking stuffer for someone who loves decorating for the holidays.
HOW YOU GIVE BACK | Your purchase supports Ornaments4Orphans, a fair trade enterprise celebrating dignity and generosity. Their mission is to combat the global orphan crisis by providing dignified employment in impoverished areas. Artisans are paid well for their work, enabling them to provide for their families and preventing their children from becoming orphans. 100% of the profits go to charitable causes serving vulnerable children in these regions.
This wood cutting board is a wonderful gift for someone who enjoys cooking and entertaining. Because it's made from natural materials, each cutting board also has its own unique character and "perfect" little imperfections.
From now through 12/31, you can get $5 off this cutting board as well as this heart-shaped one with code 'MOTIFIED5'!
HOW YOU GIVE BACK | Your purchase supports TO THE MARKET partners in Guatemala that provide local artisans with a dignified way of making a living. Artisans' skills are valued and they can live and work to support their families and community.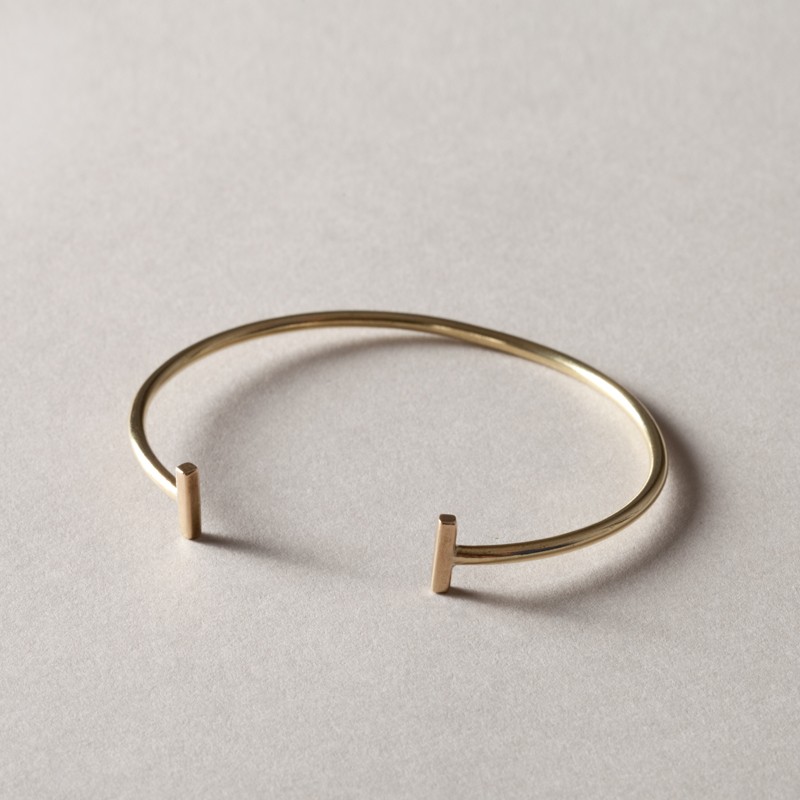 This handforged brass cuff is the perfect gift for someone who appreciates the little details in life. Its simple, classic design pairs well with just about anything, making it easy to get plenty of wears out of.
HOW YOU GIVE BACK | Your purchase supports Craft Yala, which provides job opportunities for male artisans in Nepal who have chosen not to go overseas to work for "manpower" scams that keep them away from their families for months on end. Many of these men never return home because they cannot afford to or even worse, they die as a result of starvation or unsafe working conditions.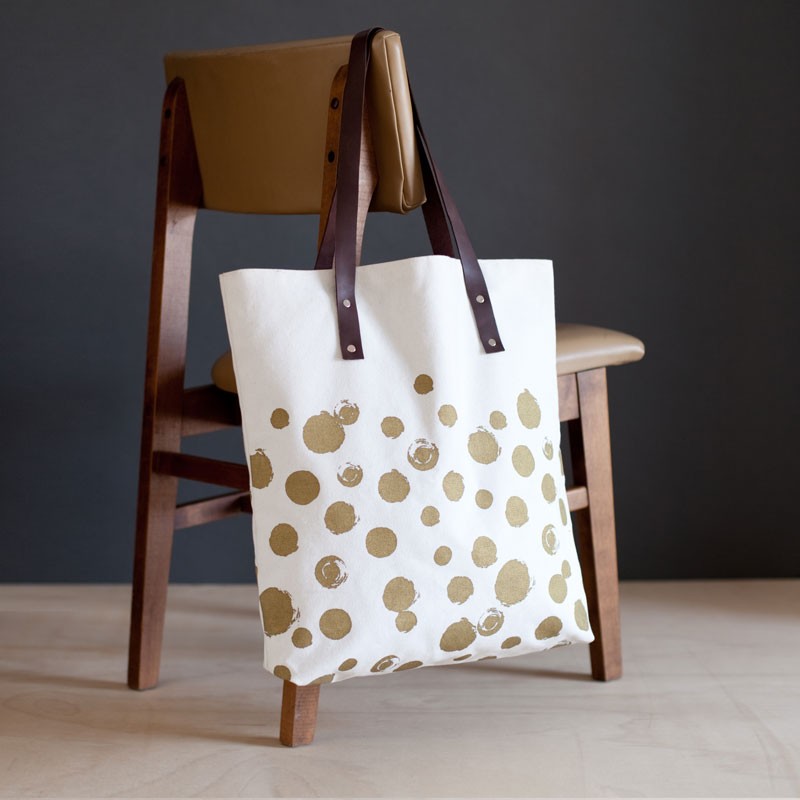 OVERSIZED CANVAS TOTE | $68
... Because we can all use a good oversized tote to take our zero waste essentials on-the-go. This canvas tote includes simple gold screen-printed detailing, two large internal pockets, and a small zippered pocket to keep those bamboo utensils and stainless steel straws organized.
HOW YOU GIVE BACK | Your purchase supports the Association of Craft Producers (ACP), which employs more than 1,200 primarily female artisans with fair wages. Situated at the foot of the Himalayas, ACP also recognizes the exquisite beauty of their country and takes careful and deliberate steps to preserve the environment.
SIMPLE PILLOW COVER | $52
One can never have too many pillows ... Am I right? Hand-stitched from 100% certified organic cotton canvas, this pillow features a minimal geometric grid design and is the perfect accent piece to toss on the couch, chair, or bed!
HOW YOU GIVE BACK | Your purchase supports Anchal, which provides primarily female artisans with design and skills training, full-time employment, educational workshops, health services, a supportive community and access to an international marketplace. By offering alternatives to dangerous and exploitive work, Anchal helps women rediscover their dignity, independence, and creativity in a financially rewarding way.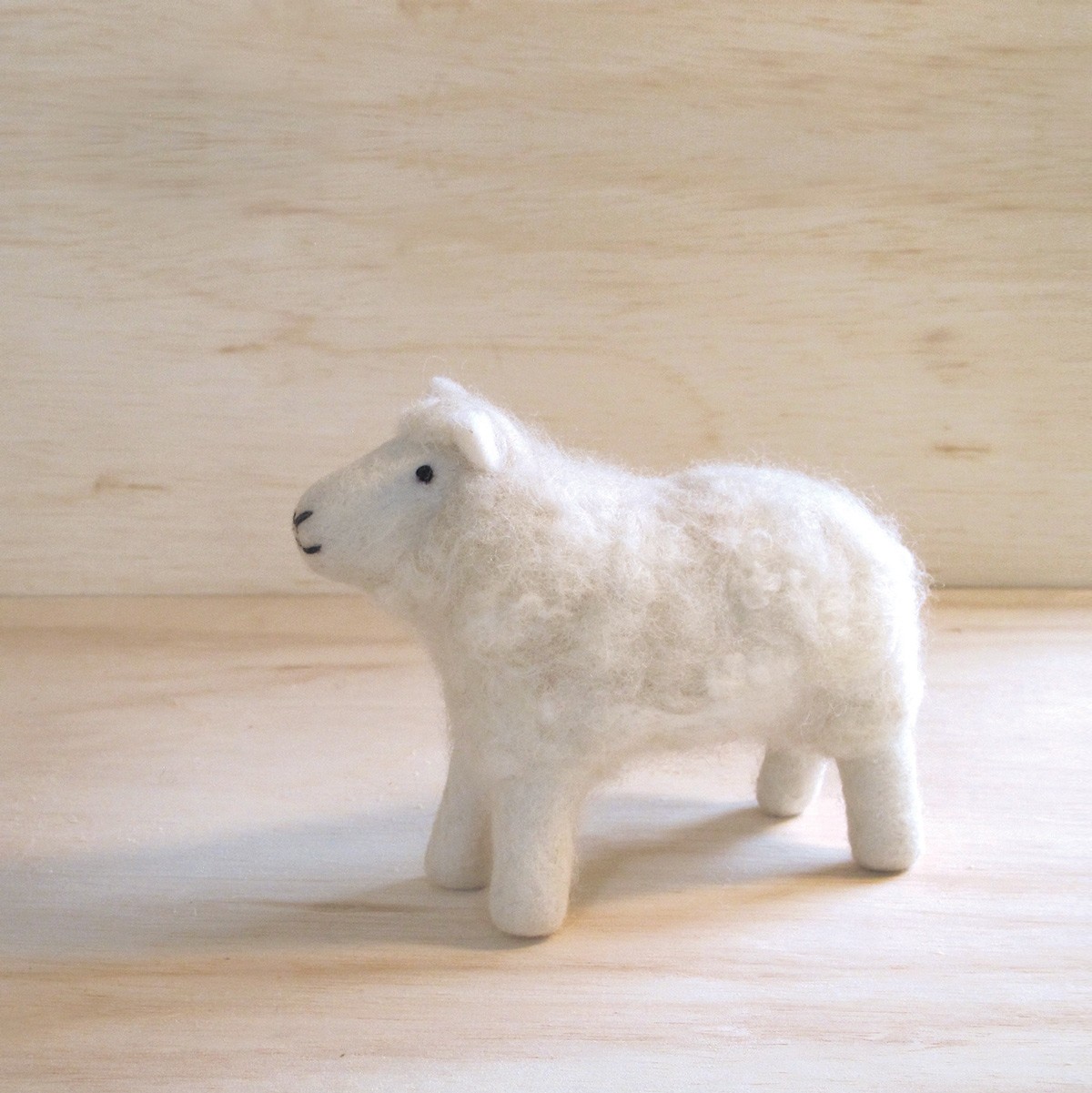 Ditch the plastic stocking stuffers! This adorable little guy is made from natural wool and handfelted by artisans in Nepal. Even better? He has friends! You can also purchase a fox, elephant, puppy, and even a giraffe. Makes for a sweet gift for children and adults alike.
HOW YOU GIVE BACK | Your purchase supports MULXIPLY, which partners with fair trade artisan groups throughout the Kathmandu Valley and creates job opportunities for urban and rural women seeking to lift themselves out of poverty.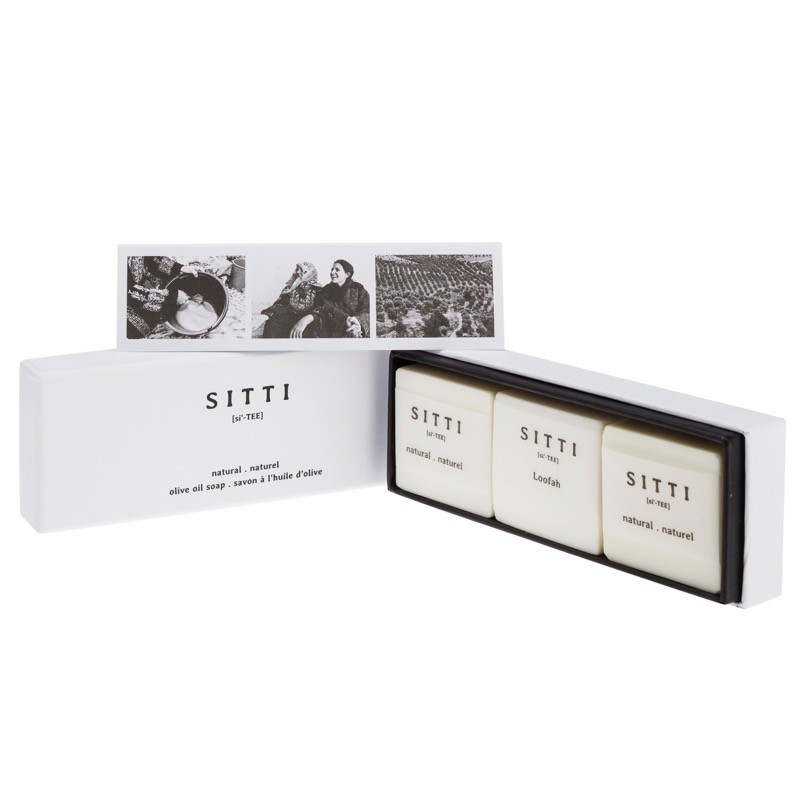 Soap bars are a wonderful and easy way to reduce waste at home. Encourage your friends and loved ones to make the switch by gifting this lovely soap set, which includes three 100% vegan Sitti soap bars. With a poetic note inside, each box also reminds the recipient of how their gift gives back.

HOW YOU GIVE BACK | Your purchase supports Sitti Social Enterprise, which helps empower and restore hope for female refugees throughout the Middle East by providing them with fair-wage employment opportunities.
Handcrafted from recycled oil drums in Haiti, this snowflake ornament set is a beautiful reminder of how we can transform waste into something we can treasure for years to come – Tie it to a gift, tuck it into a stocking, or hang it on your own Christmas tree!
HOW YOU GIVE BACK | Your purchase supports Vi Bella, which employs and empowers Haitian artisans while creating business opportunities for women who sell their products.
This post is sponsored by TO THE MARKET. As always, all opinions are my own and I selectively work with brands that share the same values when it comes to ethical and environmental responsibility. Thank you for supporting brands that support MOTIFIED!